Our History
Warriors at Ease was established as a 501(c)(3) organization in 2011. The organization was founded by Robin Carnes, Karen Soltes, Colonel (ret.) Pat Lillis, and Molly Birkholm. These pioneering co-founders were involved in some of the first clinical studies funded by the Department of Defense and Department of Veterans Affairs (VA) involving the use of yoga and meditation as an adjunct therapy for combat-related health conditions. In response to the success of these early studies at the Walter Reed National Military Medical Center as well as VA Medical Centers in Washington D.C. and Miami, the founders developed a robust, world-class training curriculum that directly addresses the unique physical and mental health challenges faced by service members and their families.
Today, the suite of Warriors at Ease trainings includes two 30-hour advanced education programs, a train-the-trainer curriculum, and custom programming for partner organizations that integrates teachings from all three. For the past 11 years, these curricula have been delivered to nearly 1,400 yoga and meditation instructors, healthcare workers, and community service providers around the world who work directly with the military community in clinical and non-clinical settings.
Our Vision + Mission
Integrate transformative mind-body practices into the lives of every member of the military community so they can be empowered to take back their lives and rediscover a life of purpose and service.
Warriors at Ease is dedicated to ensuring every member of the military community is trained in how to use the practices of yoga and meditation to alleviate the stressors of military life and aid in the prevention and rehabilitation of physical and invisible injuries.
Donate Now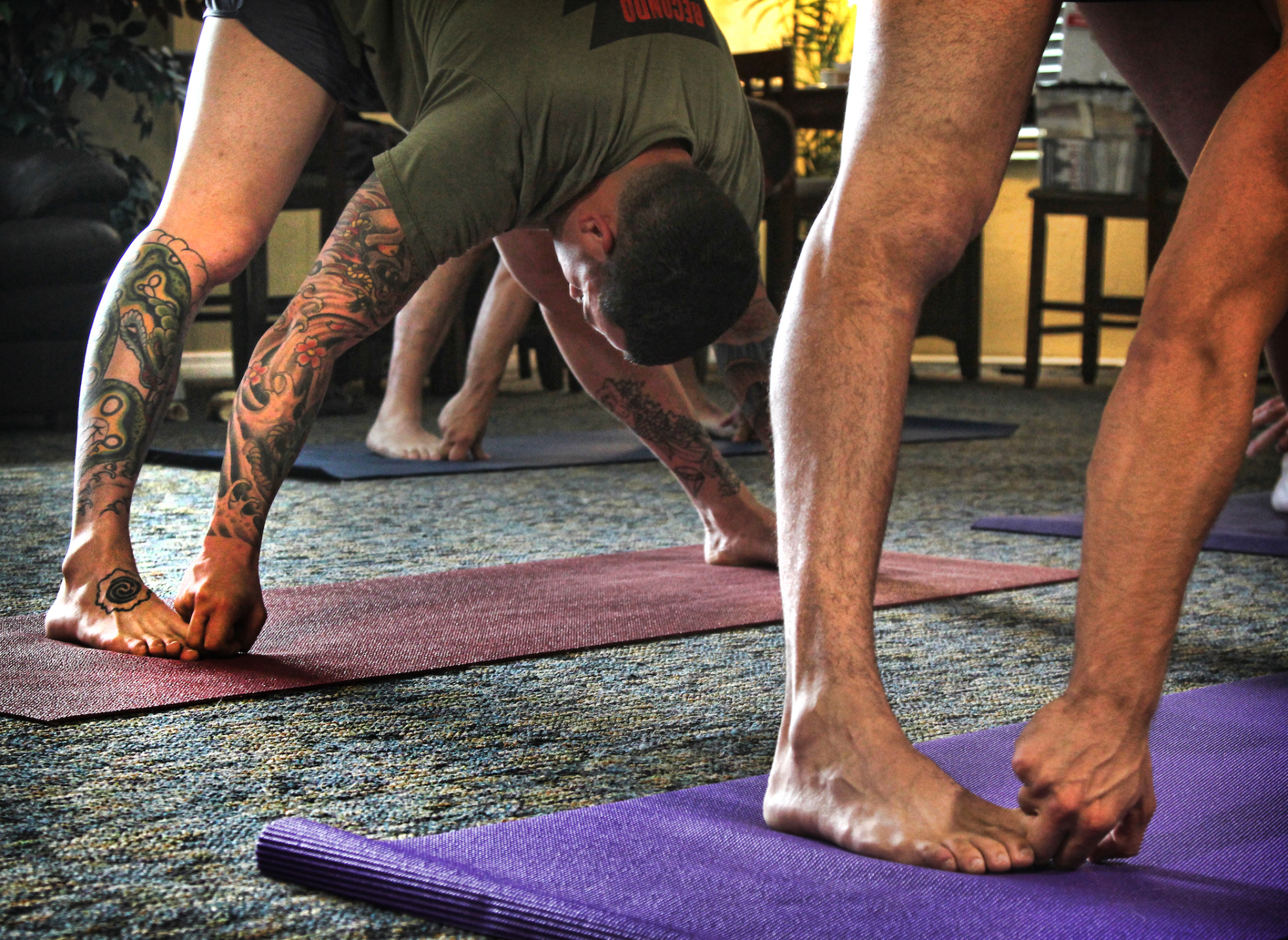 Stay Up To Date!
Get training info, classes, research, and opportunities delivered to your inbox!