Alli Houseworth
Executive Director
Alli Houseworth, Executive Director, comes to Warriors at Ease with nearly 20 years of experience in marketing and communications, a decade of being a military spouse and yogi, and a lifetime of being a military family member, dog lover, and creative entrepreneur. She holds a Masters degree in Producing and Theatre Management from Columbia University in New York City where she studied the inner workings of some of the largest for-profit and nonprofit performing arts institutions in the country and served as adjunct faculty immediately following graduation.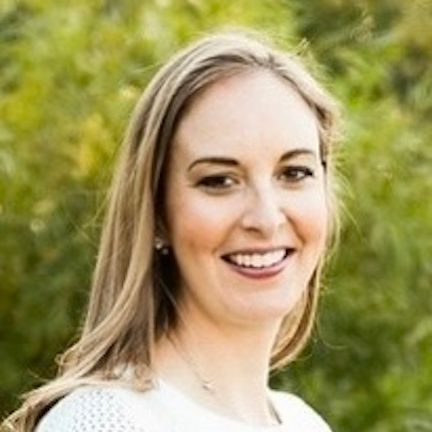 Betsy Diller
Director of Operations + Registrar
Betsy Diller is a graduate of Eastern Michigan University with a Bachelor of Science in Therapeutic Recreation. She is a 200-hour trained yoga teacher and worked for eight years as a Recreational Therapist for the State of Ohio Department of Mental Health treating those with severe mental illness, PTSD, anxiety, depression, and chemical dependency. Betsy also has experience in business management, event planning, and therapeutic art. She is passionate about helping others achieve their optimal quality of life through natural wellness practices. Betsy has worked with Warriors at Ease since 2016.
Jennifer Ballou
RYT 200
Jennifer served for almost 21 years in the U.S. Army and capped her career as the Senior Enlisted Advisor of the U.S. Army Resilience Directorate, Army G1, Pentagon. She also served as the first Comprehensive Soldier and Family Fitness Program Manager, XVIII Airborne Corps, Fort Bragg, North Carolina and as First Sergeant, 257th Dental Company (Area Support), 44th Medical Brigade, Fort Bragg, North Carolina. It was during this assignment that her husband, SSG Edwardo Loredo, was killed in action. Today Jennifer is the wife of Omari Ballou, Command Sergeant Major, U.S. Army Retired, and the proud mother of Alexis, Eddie, and Sophia.
Amanda Brown
E-RYT 500
Amanda Brown is the COO and lead teacher at Life Moves Yoga in Harker Heights, TX, and the Senior Programs Officer for the nonprofit A Hero's Light. Amanda grew up in a military family and calls many zip codes "home." Amanda is passionate about bringing the transformative power of yoga to every body through smart, alignment based sequences, and light hearted fun. Amanda is dedicated to serving the military community and has had the opportunity to lead PT sessions and group yoga sessions to hundreds of active duty service members, veterans, and spouses.
Robin Carnes
MBA, E-RYT 500, C-IAYT, iRest Yoga Nidra Teacher Trainer
Robin is a leading pioneer in the effort to bring effective mind-body approaches into the mainstream. From 2006-2012 Robin was yoga and iRest® meditation instructor for a Defense Department acute PTSD treatment program at Walter Reed Medical Center. Out of this work, she co-founded Warriors at Ease. Her work has been featured in the Washington Post, Woman's Day Magazine, Huffington Post, and Army Magazine, as well as the award-winning documentary, Escape Fire: The Fight to Rescue America's Healthcare. Robin was honored by the Smithsonian Institute in 2013 for her work with the military.
Dr. Elizabeth Funk
E-RYT 500
Dr. Beth Funk grew up in an Army family and has been an Army wife and professional educator for almost 36 years. Beth graduated from UT Austin with a BS in Elementary and Special Education. She went on to earn a master's degree in Educational Administration from Tarleton State University and a Doctorate in Educational Leadership from the University of Mary Hardin-Baylor. She is the Founder and CEO of a Texas based small business, Life Moves Yoga, LLC, where she shares her deep passion for building resiliency and fostering wellness in community members. In 2017 Reader's Digest and Good Morning America selected her yoga studio as one of the Nicest Places in America.
Alli Houseworth
MFA, RYT 500, E-RYT 200, C-IAYT In-Training, iRest Level 2 Teacher
Alli Houseworth is the Executive Director of Warriors at Ease, spouse of an active duty Coast Guardsman, daughter of an Army veteran, granddaughter of U.S Army and USAF veterans, and great-granddaughter of a U.S. Army Veteran. Prior to her yoga journey Alli was a graduate-level instructor at George Mason University, American University, and Columbia University. Alli has taught yoga to the military community for six years. In this time she has taught at military fitness centers, for Army PT, in the Army Recovery Care Program, at an inpatient center for addiction recovery, and for O2X Human Performance.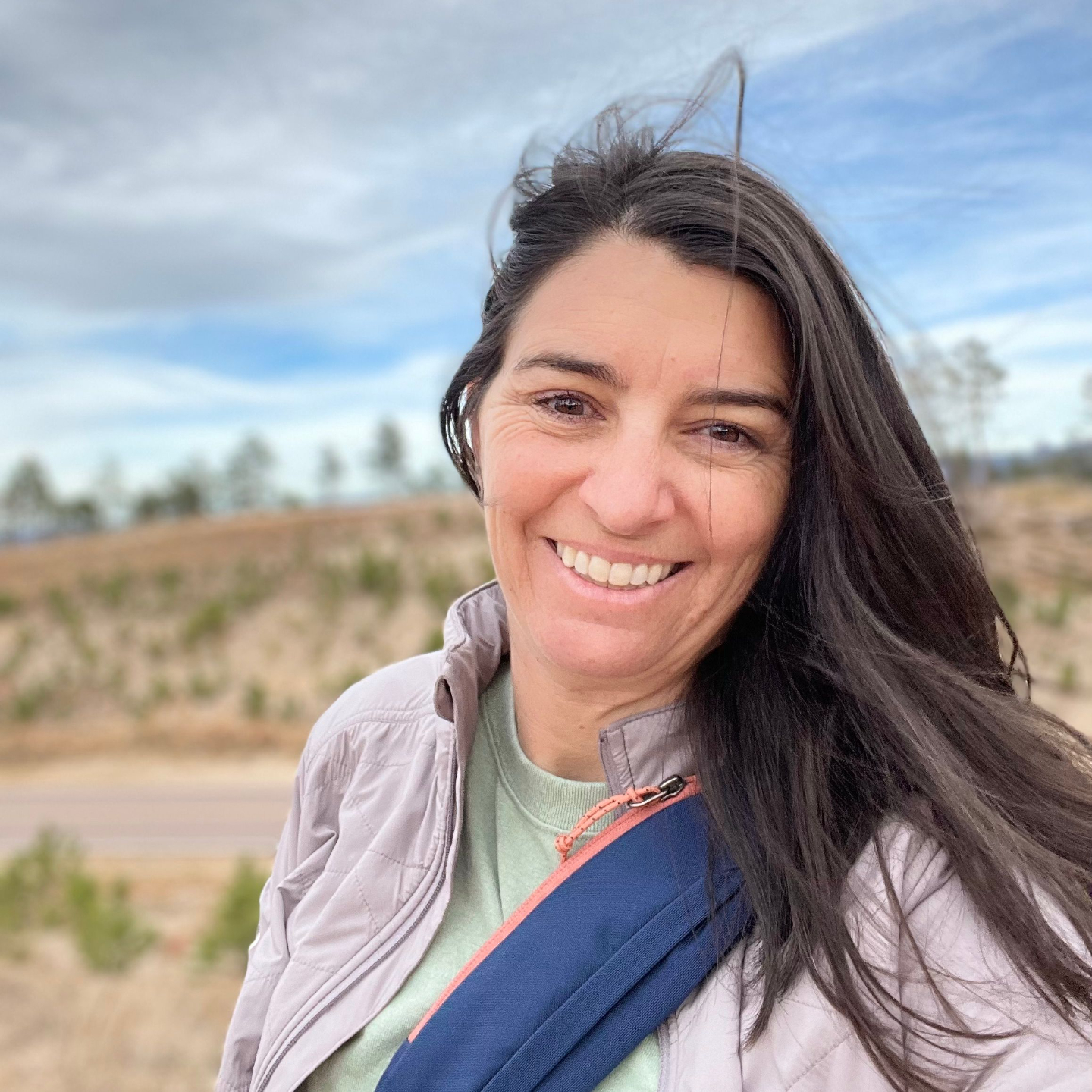 Sarah Martin
E-RYT 200
Sarah has been teaching yoga since 2008. In addition to teaching yoga at a studio, she has taught in a variety of settings including a drug and alcohol treatment center, a university recreation center, and for veterans participating in various programs through Wounded Warrior Project. Sarah's specialty is making people feel welcomed. While anatomical alignment is important to her, getting her students to relax and enjoy the class is more important. She has a way of making people laugh which generally lightens the mood and allows folks to better engage in the class.
Janel Norton
RYT 500, iRest Level 2 Teacher
Janel Norton is a U.S. Air Force veteran. In the USAF she served as a combat photojournalist. Following her military career, Janel worked as a press information officer and photojournalist for the United Nations, spending her early career documenting crises around the world. She now travels nationwide to provide yoga and iRest to first responders as part of the O2X Human Performance Team co-founded by two former Navy Seals, as well as at special operations retreats for The Brian Bill Foundation.
Annie Okerlin
E-RYT 500, C-IAYT, iRest Yoga Nidra Certified Teacher
Annie has been a yoga teacher for nearly 25 years. She owned and operated a Tampa, FL yoga studio for over 18 years. Annie continues to share yoga and meditation with the military community of Tampa by teaching classes at the VA hospital, local studios, and in retreat settings. As one of the nation's leading experts on Adaptive Yoga, Annie teaches nationally and internationally with The Exalted Warrior Warrior Foundation, is a Certified iRest teacher, and has also co-authored the book "Best Practices for Yoga for Veterans."
Ramon Salazar
RYT 500, iRest Level 1 Teacher
Ramon is a veteran of the U.S. Army and is currently pursuing his Ph.D. in Bilingual Education through Texas A&M University. Ramón started yoga as a way to get healthier. After practicing for a year, he decided to further his understanding by taking a 200-hour yoga teacher training program. His vinyasa style classes provide the flexibility to focus on specific areas of the body while still working on the whole body. He is also a TRX certified instructor and Reiki Master With his knowledge about yoga and the body, he also provides mindful Pilates classes to meet the needs of his clients.
Warriors at Ease would like to thank the team of instructors who created and are featured in the Warriors at Ease Level One Training: Susan Alden, U.S. Army Veteran, U.S. Army Spouse, C-IAYT; Lt. Col. James Alden, U.S. Army Retired, RYT 200; Molly Birkholm, Co-founder of Warriors at Ease, iRest Yoga Nidra Teacher Trainer; Robin Carnes, MBA, E-RYT 500, C-IAYT, iRest Yoga Nidra Teacher Trainer; Renee Champagne-Davis, U.S. Air Force Veteran, E-RYT 500; Lt. Col. Robin Cushing, U.S. Army, MPAS, DrPH.
Sherry Kellogg
Chair, Board of Directors
Sherry Kellogg is a clinical research professional, military spouse and longtime yoga practitioner. The benefits of yoga helped her navigate the challenges of military life, and she now advocates to make yoga accessible to all military families. Sherry also works to bring awareness to the hardships of military life and how they impact military spouses and children. Sherry holds a Master's in Bioscience Regulation from Johns Hopkins University, and has managed numerous global clinical trials in oncological, orthopedic, ophthalmic, and endocrine therapeutic indications for over a decade. Her expertise in regulation, process improvement and budget management earned her recognition from Glaxo-Smith Klein, Merck and LabCorp.
Dr. Vince Arnold
Dr. Vince Arnold has 28 years of uniformed service, with commissions in the United States Air Force and the United States Navy. He completed numerous assigned active-duty tours as a Navy Chaplain with the USCG, USMC, and the USN. Upon his retirement from active military service, Dr. Arnold served as the first civilian Clinical Director and Department Head for the Deployment Health Center. He subsequently served as a Pastoral Counselor at Naval Medical Center, Camp Lejeune where he worked directly with Wounded Warriors and their family members at the Intrepid Spirit Concussion Recovery Center in the areas of Post-traumatic Stress Disorder and mild Traumatic Brain Injury. Specializing in holistic-oriented mindfulness-based pastoral counseling, Dr. Arnold offered individual, couple, and group sessions in Integrative Restoration Yoga Nidra (iRest) and Mindfulness-based Stress Reduction (MBSR). He continues to offer non-fee-based pastoral counseling and workshops and retreats.
Dr. Jacqui O'Kane
Dr. Jacqui O'Kane is a proud veteran (Maj) of the United States Air Force Medical Corps, where she served eight years as a Reservist and four years as an active-duty PCM at Moody AFB, GA. During her tenure at Moody, Dr. O'Kane advocated for the creation of a clinic devoted specifically to the dependents of active-duty service members. In 2019 she became the sole physician for the Dependent Care Clinic, where she functioned as Medical Director. Dr. O'Kane was among the DoD's inaugural cohort of Primary Care Pain Champions. In her role as Medical Director and Pain Champion, Dr. O'Kane promoted increased recognition of the holistic interplay of body, mind, and spirit with respect to healing from physical and psychological trauma.
Dominic Stanley
Dominic Stanley has been a member of the New Mexico National Guard for 19 years and is currently the First Sergeant for the 210th Red Horse Squadron. Dominic deployed multiple times and found yoga after returning from Iraq in 2015. He started taking classes to improve his anxiety and flexibility but found the inner work to be profound which motivated him to become a yoga teacher. He continues to balance his commitment to the country with his civilian career at T-Mobile where he works as a Senior Customer Experience Manager. Dominic holds a bachelor's degree in information security systems and is completing his MBA.
Michael Aycox
Michael is a U.S. Navy veteran, former Democratic Congressional Candidate, national award winner, and experienced public relations expert, and holds two Masters in Strategic Communication and Public Administration from National University. Michael served with the Newton Police Department as a Police Officer, Investigator, and Administrative Director from 2008-2020. During his tenure in the United States Navy, Michael was an active member of the Sexual Assault Prevention and Response (SAPR) Program, fulfilling the role of Coordinator and Command Liaison. Also, while stationed at Naval Station Mayport, Michael was instrumental in the implementation of Transgender Integration Training for the command and assisted in the writing of "by-laws" for the station GLASS (Gay Lesbian and Supporting Sailors) Chapter.
Robin Carnes
MBA, E-RYT 500, C-IAYT, iRest Yoga Nidra Teacher Trainer
Robin is a leading pioneer in the effort to bring effective mind-body approaches into the mainstream. From 2006-2012 Robin was yoga and iRest® meditation instructor for a Defense Department acute PTSD treatment program at Walter Reed Medical Center. Out of this work, she co-founded Warriors at Ease. Her work has been featured in the Washington Post, Woman's Day Magazine, Huffington Post, and Army Magazine, as well as the award-winning documentary, Escape Fire: The Fight to Rescue America's Healthcare. Robin was honored by the Smithsonian Institute in 2013 for her work with the military.
Sara Deal
Since earning her Master's at Ohio State in 2009, Sarah's work has centered around program design, program execution, and program evaluation in areas of student access and success in college. She is a Lead Consultant at DVP-PRAXIS LTD and previously worked at the North Carolina Community College System Office, Central Carolina Community College, and UNC Chapel Hill. Sarah earned her Ph.D. in Educational Policy, Leadership, and Human Development from North Carolina State University in May 2020. In addition to her professional career, Sarah is a military spouse and enjoys practicing yoga.
Kristen "KiKi" Grossman
Kristin is an educator, conflict navigator, Florida Supreme Court Certified Family mediator, dedicated yoga practitioner, writer, artist, and lawyer who earned a Master of Laws in Dispute Resolution from The Straus Institute at Pepperdine University Caruso School of Law. In addition to her academic degrees, one of her proudest achievements was receiving her yoga teaching certification in 1999 from the nationally renowned Kripalu Center in Stockbridge, Massachusetts. Kiki is a proud member of the Florida Bar.
Carolyn Patrick
Carolyn was a military child who moved a dozen times before joining the family business in service to their country and retired 26 years later as an Air Force Officer. Her interest in understanding human behavior led her to study psychology and she earned both a Bachelor's and Master's degree in Psychology as well as a Master's degree in Strategic Studies from the Air War College. For the first 50 years of her life, the Air Force was her home, passion, and purpose. Carolyn is the author of True Feathers, a book that journals how I made peace with her past and discovered purpose and authenticity after the military.
Dr. Gladys Smith
PsyD, LPC, CCTP, MAC, RYT
Dr. Smith is a licensed Psychotherapist, Clinical Mental Health Counselor, Master Addiction Counselor, Certified Clinical Trauma Professional, Cultural Somatic Facilitator, and Registered Yoga Trauma Teacher. She is a 27 year veteran of the United States Navy, serving as a Chief Petty Officer (HMC) Hospital Corpsman and Sexual Assault Therapist. She is currently working as a Trauma Therapist at Washington University School of Medicine and has a private practice in Clayton, MO. Dr. Smith conducts training and workshops on wellness, trauma, racial trauma, grief and loss, addiction, and self-care. Dr. Smith volunteers for the American Red Cross, The Veterans Administration Hospital (St. Louis), and The YWCA, St. Louis conducting Sista Circles.
Luke Taiclet
Luke is a U.S. Army Veteran and a long-time meditation practitioner. He has a Masters of Education in Higher Education with concentrations in Curriculum Development and Adult Pedagogy. Luke retired from Penn State after 35 years of service where he held positions such as Director of University Facilities and Director of Finance and Business for a regional campus. Areas of responsibility included finance, facilities management, operations, human resources, police and safety, risk management, procurement and planning. Luke is an active yogi and teaches meditation and yoga nidra classes as well as meditation workshops in the Pittsburgh area.
Stay Up To Date!
Get training info, classes, research, and opportunities delivered directly to your inbox